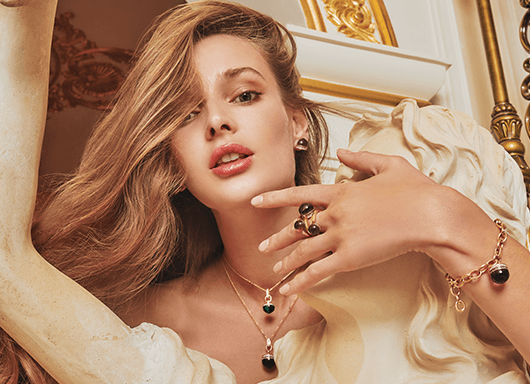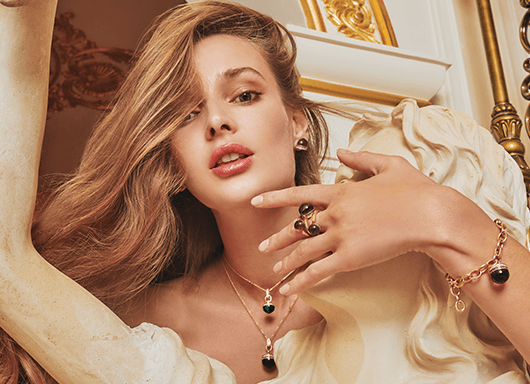 The Inspiration
A Reflection of Beauty
Inspired from the rich heritage of the region's architecture, specifically the diverse and intricately designed 'domes' of the mosques and royal palaces in the Middle East and their majestic beauty.
Shop the Collection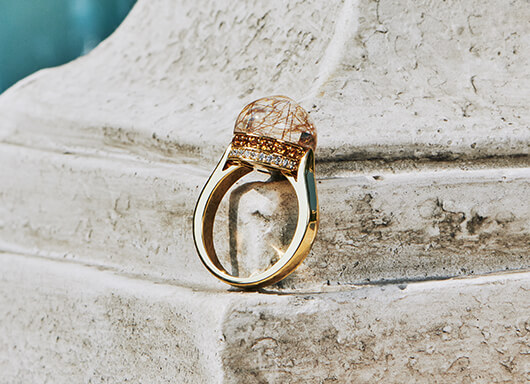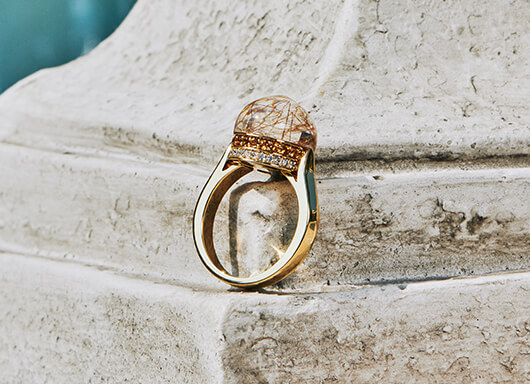 The Story
For the Queen Within
Damas combined the traditional spirit of these domes with contemporary detailing and charming colourful gemstones. Each design in collection begins with a delicate Malachite, Lapis Lazuli or Tiger Eye dome which is carefully set in 18k yellow and rose gold.
Shop the Collection
 Discover
Explore Jewellery